BSK50
The BSK50 is a compact pan and tilt camera which is used for wells and manholes ranging from 50 to 150mm diameter and up to 500 meters water depth. It can rotate endlessly and can pan up to 100° to both sides. Two sensors are integrated to monitor the state of the system, one for pressure and one for temperature. In combination with an auxiliary light the range of use is extended up to 300mm instead of 150mm.
BSK125
A high-res CCD-camera with a 10 times optical zoom. The camera can rotate endlessly and can pan up to 100° to both sides. It disposes of a focus with automatic and manual mode and two lasers which are used for measurement. The range of use is 125 to 600mm without an auxiliary light and 300 to 1000mm with an auxiliary light.
BKR45/BK45
Extra sturdy camera for water well inspections on which an axial camera is sufficient or the use of a high-priced camera is too risky. It is pressure-tight up top 500m and the range of use is 2 inches diameter up to 10 inches diameter. There are two versions: the BKR45 with maximum robustness and the BK45 which has a pressure sensor and adjustable lightning.
BK18
As addition to the GWC well-cam-family this camera is used for simple, optic inspections in wells and geothermal probes. In combination with the compass module it also allows the measurement of the probe's course additionally to the optical inspection.
Videos
borehole inspection BSK125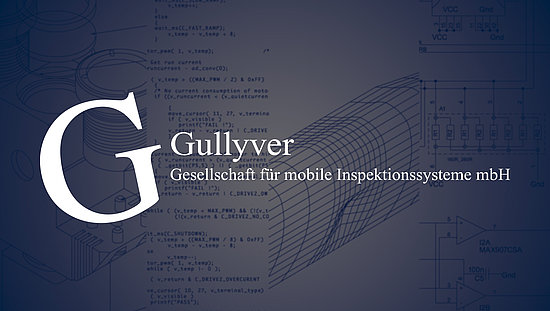 Borehole inspection BSK50